Referrals, Reinvented
Incidents+ breaks the endless cycle of paperwork so you can focus on making the best decisions for your students at a time when those decisions matter more than ever. Every step of the referral process has been carefully reconsidered to deliver a super-efficient reporting system that dramatically reduces the time you spend responding to student conduct issues.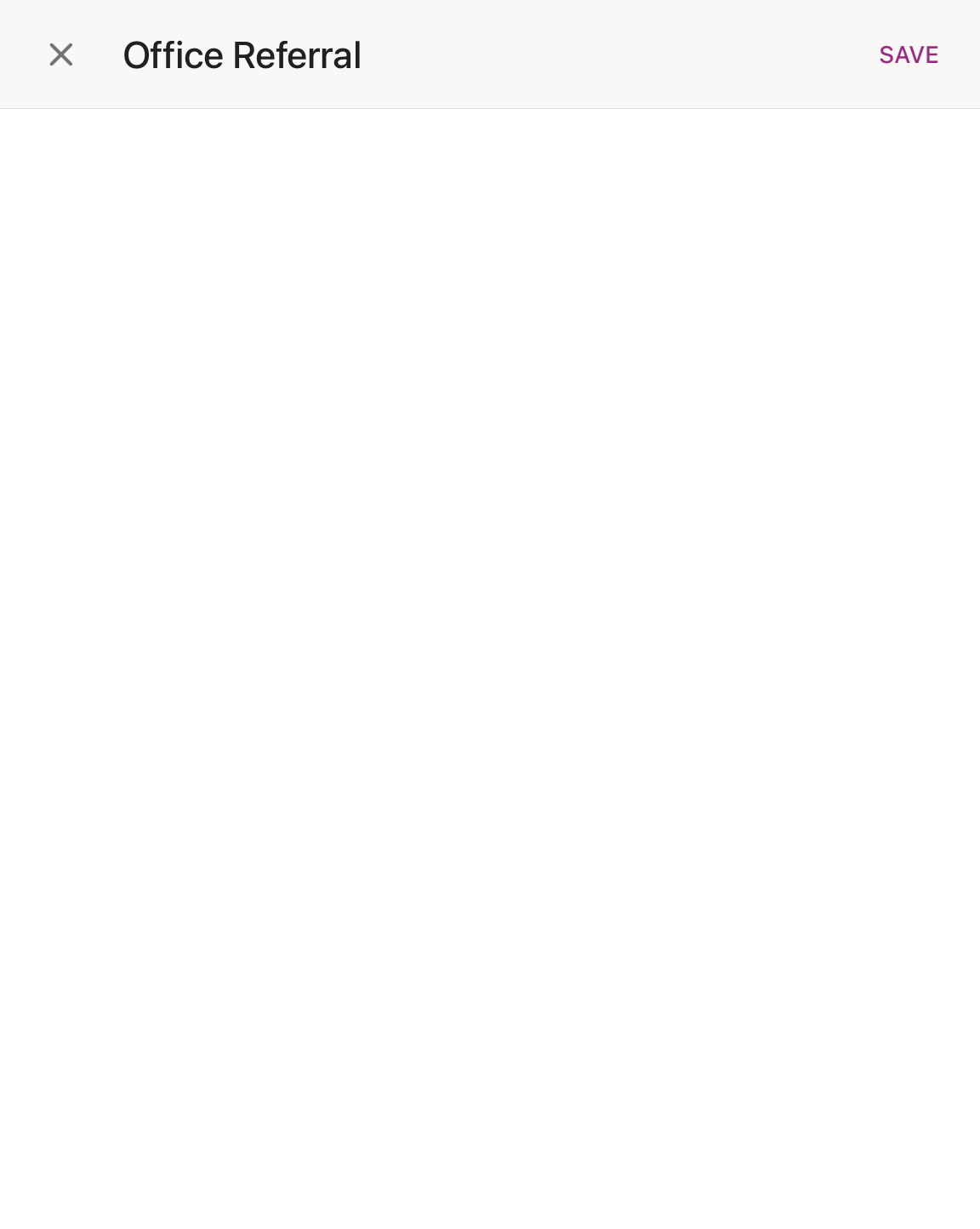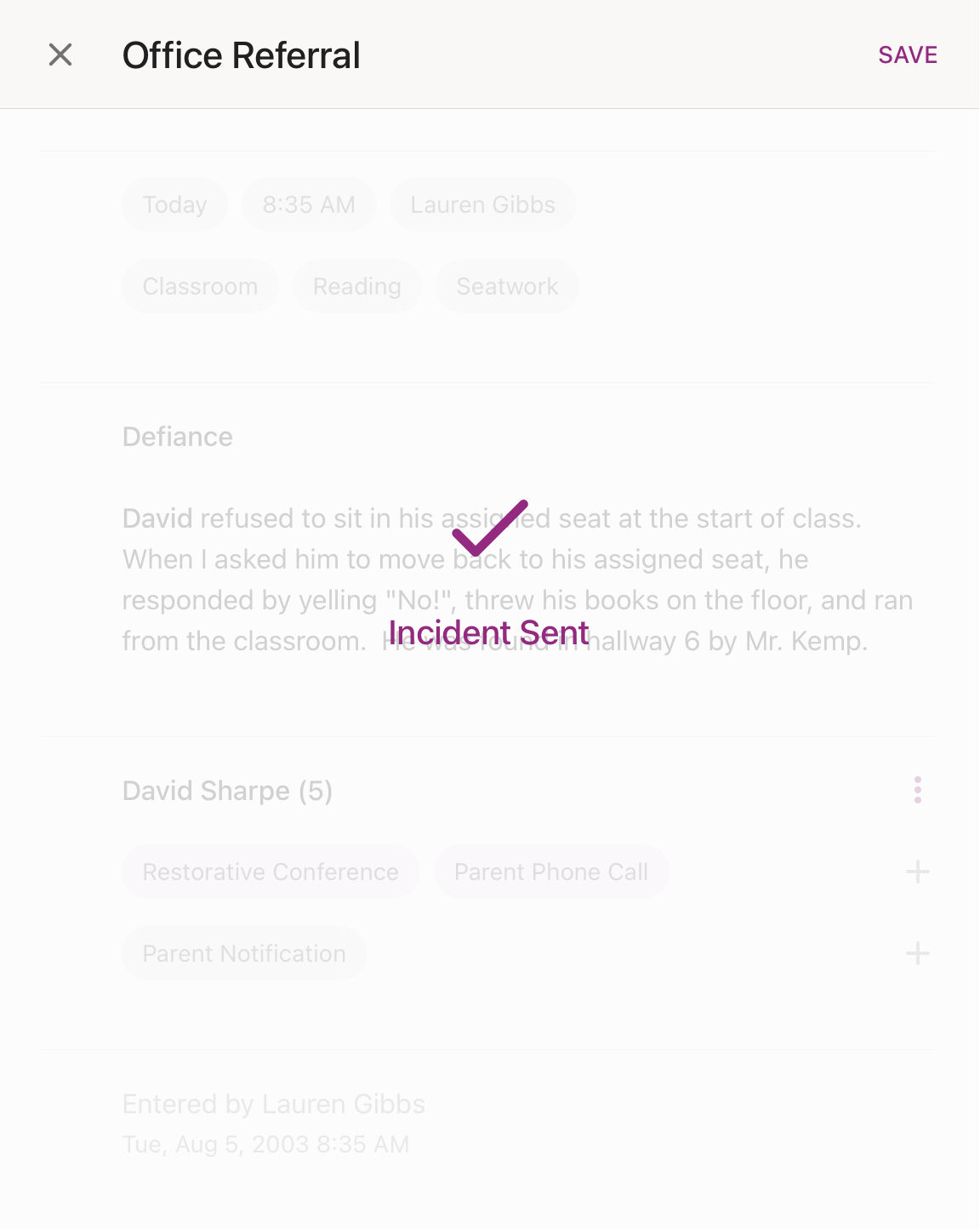 Numbers That Count
Incidents+ helps you allocate your limited time, attention, and resources where they are needed most. State-of-the-art reports help you identify students in need of services, pinpoint when and where challenging behavior is most likely to occur, select and measure response to targeted interventions, and communicate more effectively with your students, parents, and faculty.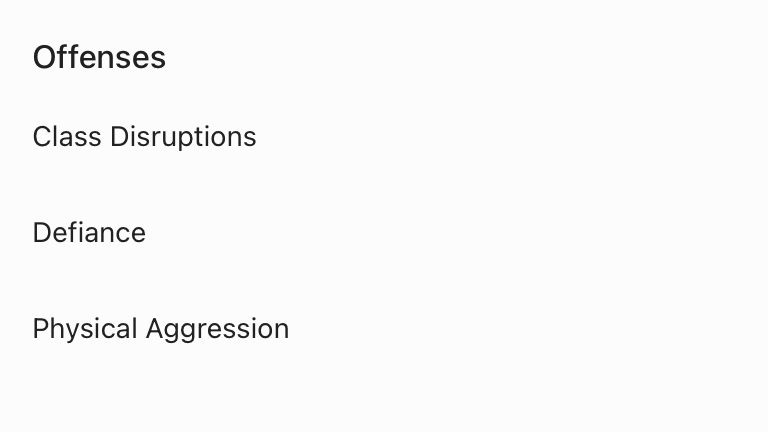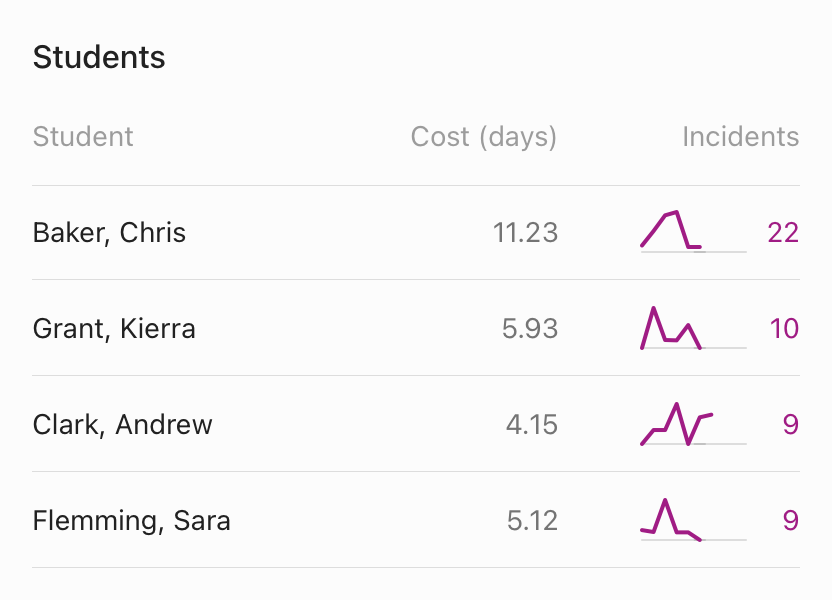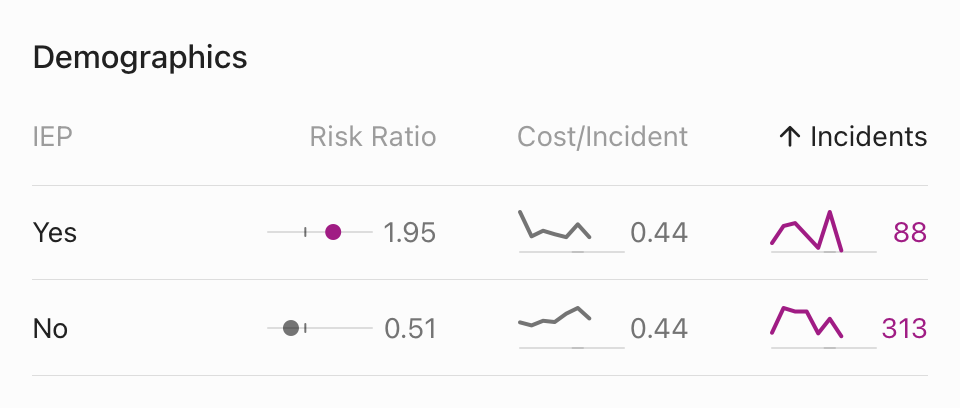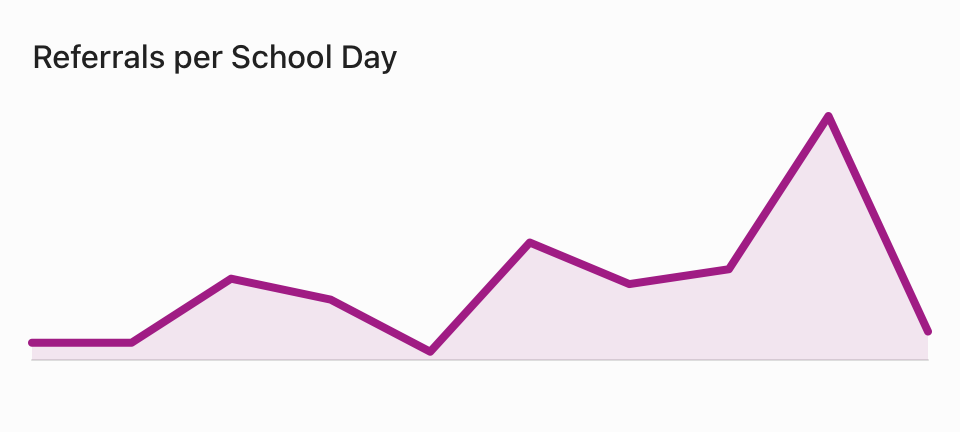 The Bigger Picture
Student conduct is bigger than office referrals. Incidents+ gives you a more complete understanding of student conduct on your campus. Extend your view of student behavior into the classroom with minor incidents, minimize disruption from late-arriving students with tardies, and recognize positive student behavior with merits.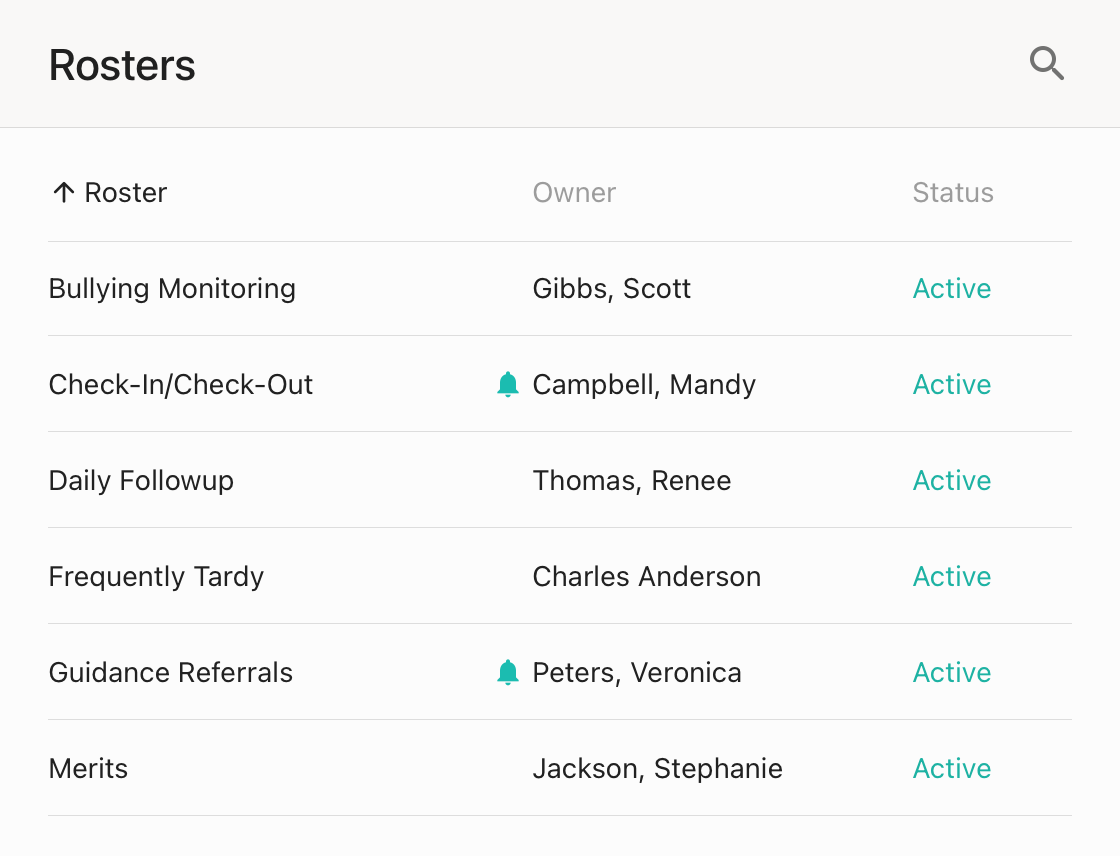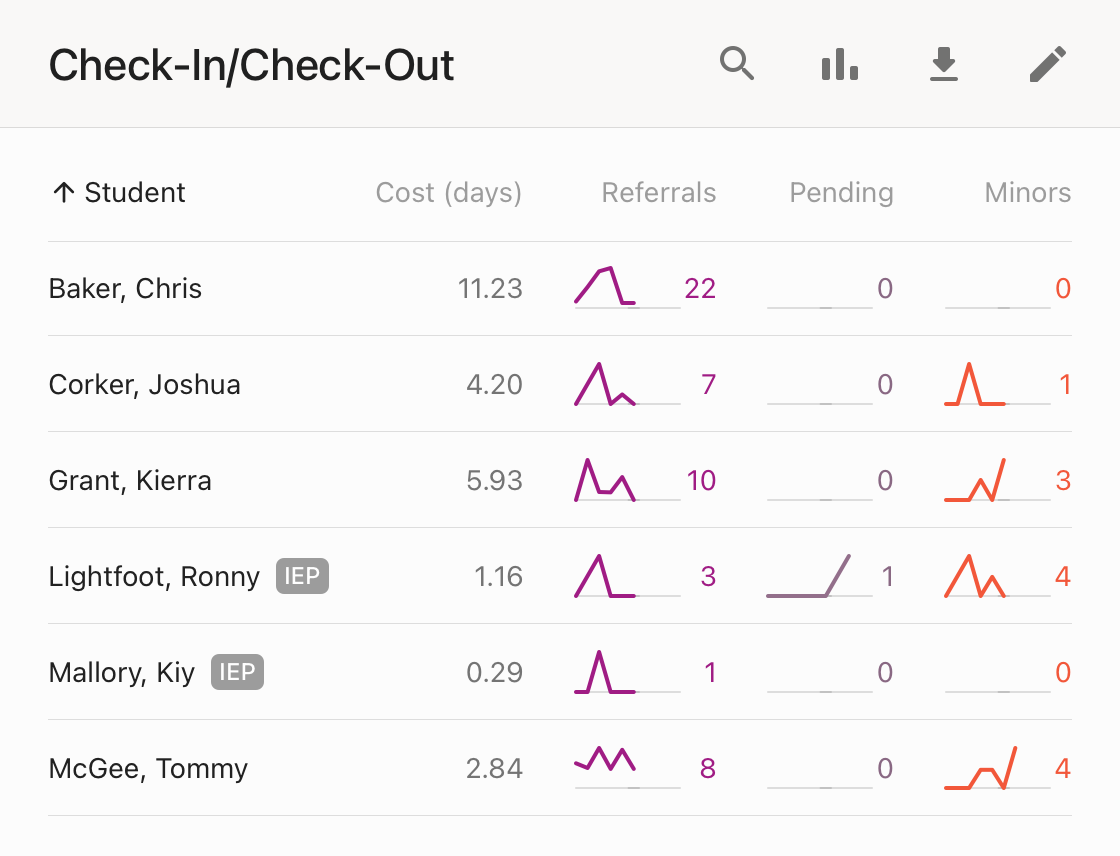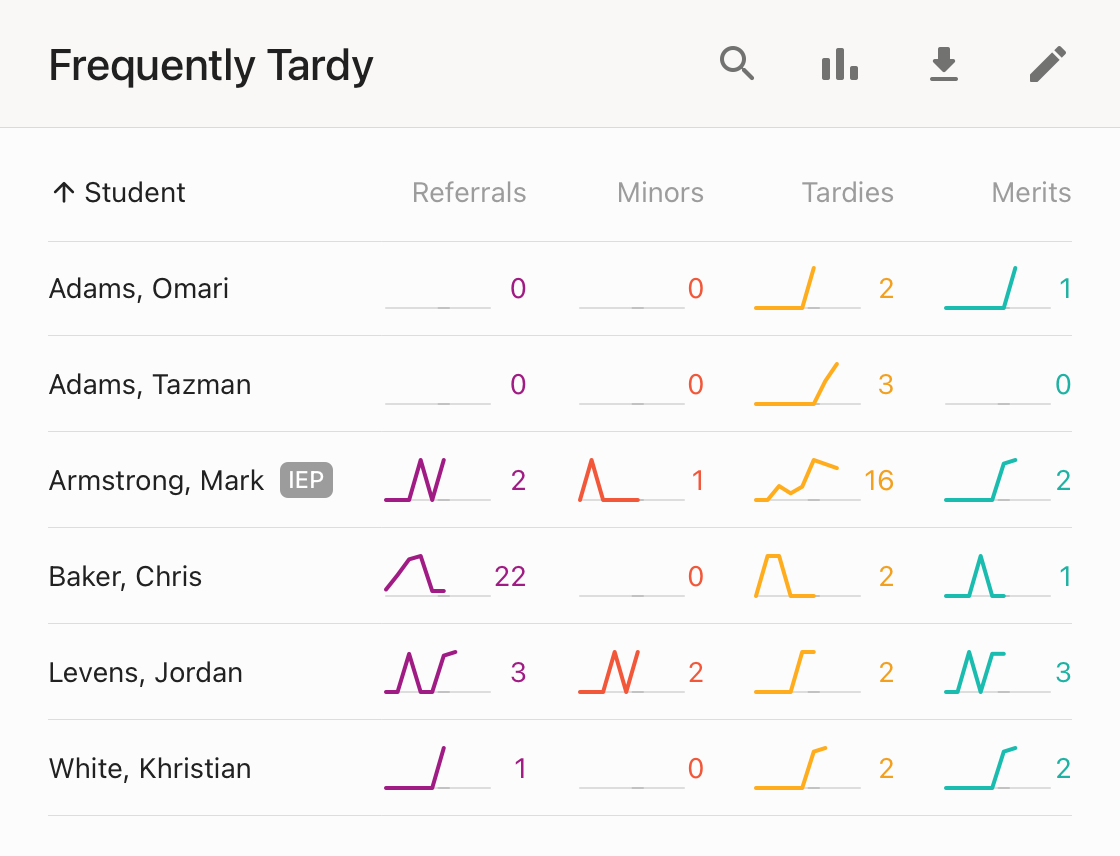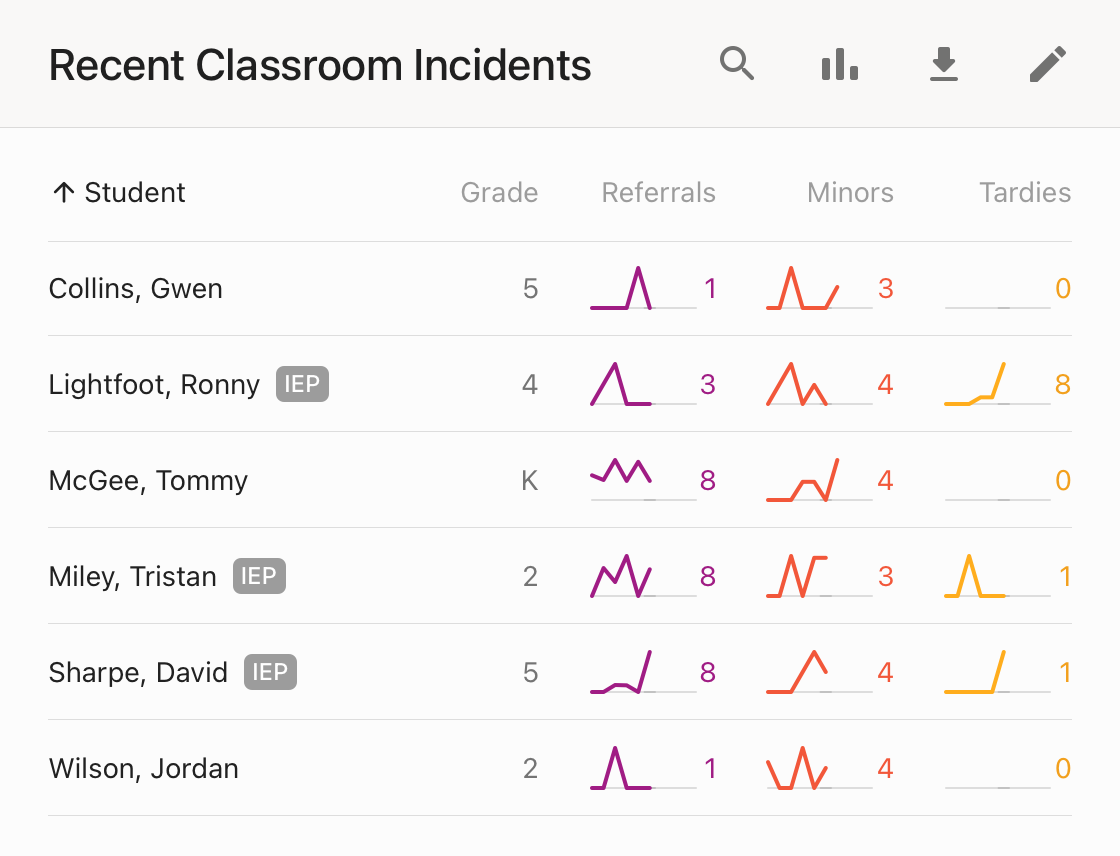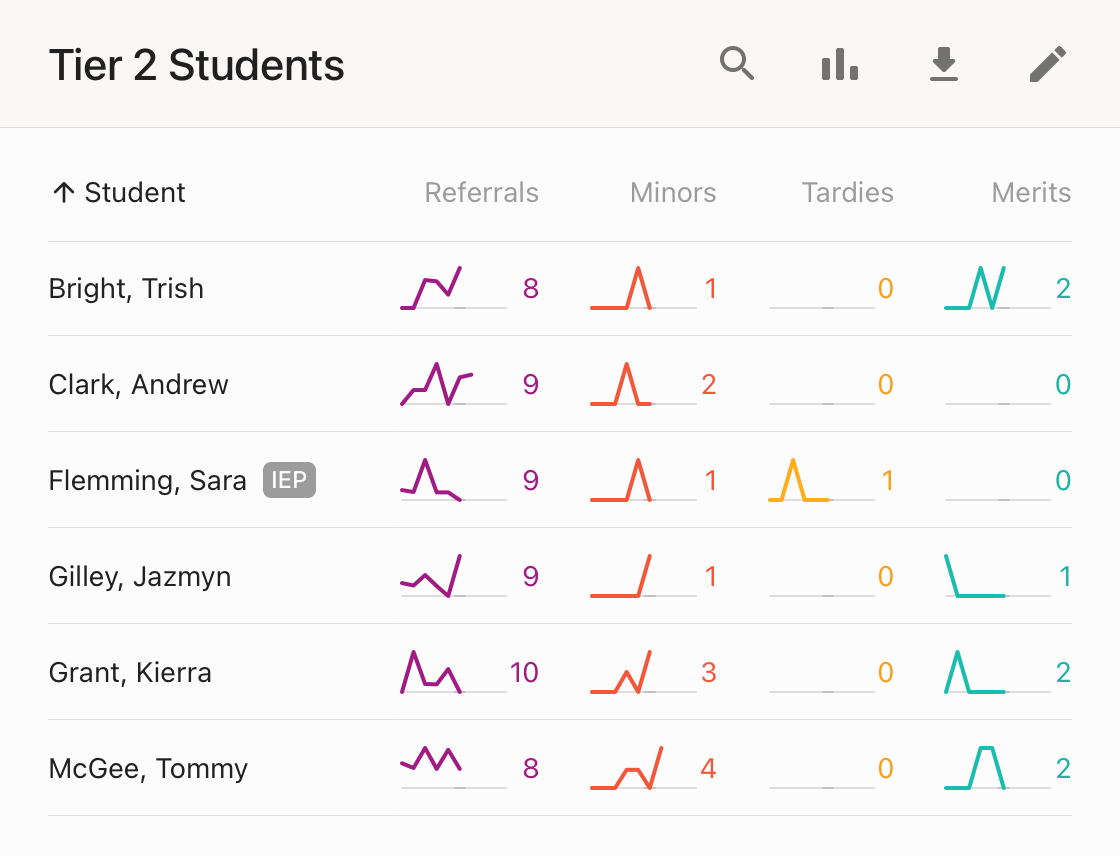 Why Incidents

+

?
For almost fifty years, the conversation about student conduct has started with doing more: more things to document, more form letters to fill out, more communication to more people, more regulations to comply with, more state reporting, more data entry and charting.
More. More. More.
Over time, the requirements of managing student conduct have become so extraordinary that the process has become a bottomless pit of time and resources, leaving most administrators stuck in an endless cycle of paperwork and administrative tasks that leaves little time for making great decisions for your students.
The humble paper referral was simply not made for this. And neither were you!
We want to have a different conversation about student behavior. A conversation about doing less.
Less time documenting behavior so you can get in front of the issues you are facing and affect change on your campus.
Less time keeping everyone on the same page so you can think deeply about student conduct and respond to each student's individual needs.
Less time with paperwork so you can focus your limited time and attention where it's needed most: building the relationships and rapport with your students that drive real change.
Incidents+ is not a new approach to student conduct. It isn't something more to do, it is something less to do. It is a smart, paperless, practical replacement for a broken, out-of-date referral process.